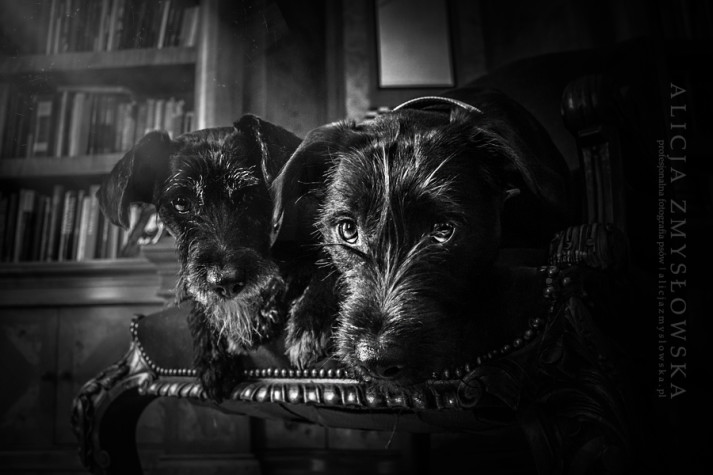 Alicja Zmysłowska for me, without a doubt the best! Not only as a dog photographer. Any picture she takes, no matter if a dog is in it, it is perfect and breathtaking. Despite her young age she is admittedly becoming the best dog photographer in the world. Her every single picture takes you to a magical world and brings out what is best and true in the model. I simple adore her photos, I can contemplate on them for hours. Her career is developing quickly and her work can be seen in exhibits in Los Angeles and soon in Canada and China.


I met Alicja a few years ago when I accidentally saw her fanpage. I fell in love with her work at once and I dreamed about G TEAM having such beautiful memento. I was taken aback when I saw a teenage girl with a camera at the session. Yes, Alicja is now only 20 years old. You can see results from our first meeting here:
When we first met I did not have any idea that a few years later we would be working as partners, I am her agent. This work gives me satisfaction not only because it is connected to my other passion – dogs but also with great artist and a girl I simply like.
I think any dog lover should at least once in a lifetime have their dog photographed by Alicja.
Recently, b&w pictures Alicja took when she visited me at the polish seaside have made the biggest impression on me. I will show them soon. Alicja will often be aguest on this blog. Not only because we are working together but because I love her work!
Alicja is the author of almost every picture you will see on this blog.