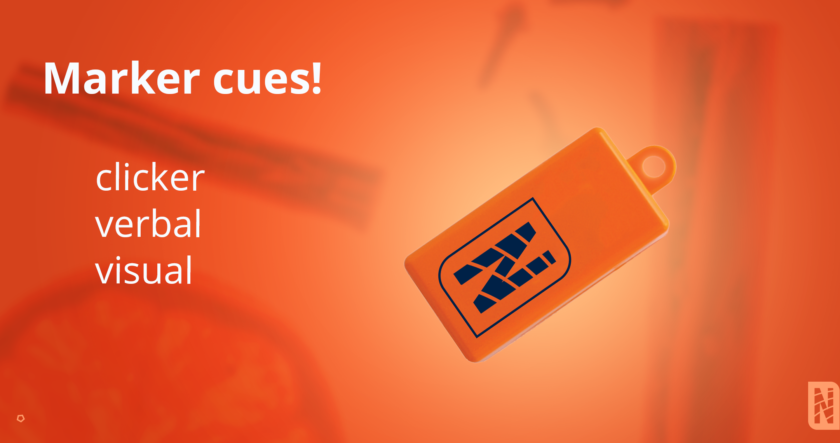 Marker: A marker is a stimulus which has become a secondary reinforcer by the process of both classical and operant conditioning.
What is the function of MARKERS?
First of all, their function is communication with the dog. If used correctly, they constitute a clear way of conveying information to our pet.
They reassure the learner that what they are doing is right. In other words, they take the randomness and ambiguity out of the task the animal performs, thereby reinforcing the target behavior.
They separate the behavior from the reinforcer.